Good for you, Better for the Planet!
Made with high-quality Natural ingredients, our products DO NOT contain harmful synthetic compounds that are present in many commonly available products. We use Natural ingredients with plastic free packaging, which works for you and the planet.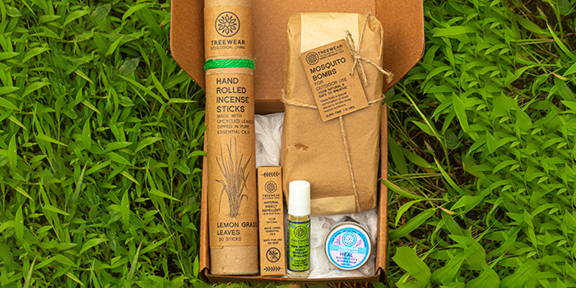 Be mosquito free.

Naturally!
With 4 Plastic-free & Natural Insect deterring products, this kit protects you and your family from pesky mosquitos and harmful chemicals. Designed to keep small bugs away, this combination of products is useful at home and on the move too!