4 Eco-friendly B&B's in India for your next vacation
1.La Villa Bethany

Situated in the Landour area of Mussoorie, around 1 hour from Dehradun, La Villa Bethany was started by Sunita and Amarjeet Kudle. Both have over 15 years of experience in the hospitality industry. They consider themselves "a green inn" which is committed to provide sustainable and responsible tourism.
They are the only property in all of Landour to use solar energy to heat water and cook food. They have capacity of 80,000 litres of rain water harvesting (which is being increased). This is an extreme advantage for them because during peak tourist season many areas around Mussoorie face water shortages. They support not only the environment but the local community around them. They actively support many NGOs who work for the upliftment of rural women in the state of Uttarakhand. All their toiletries, blankets, day covers and carpets have been procured from different NGOs that are based in the state. Most of the vegetables are sourced straight from farms.
To know more -https://www.lavillabethany.com/about.html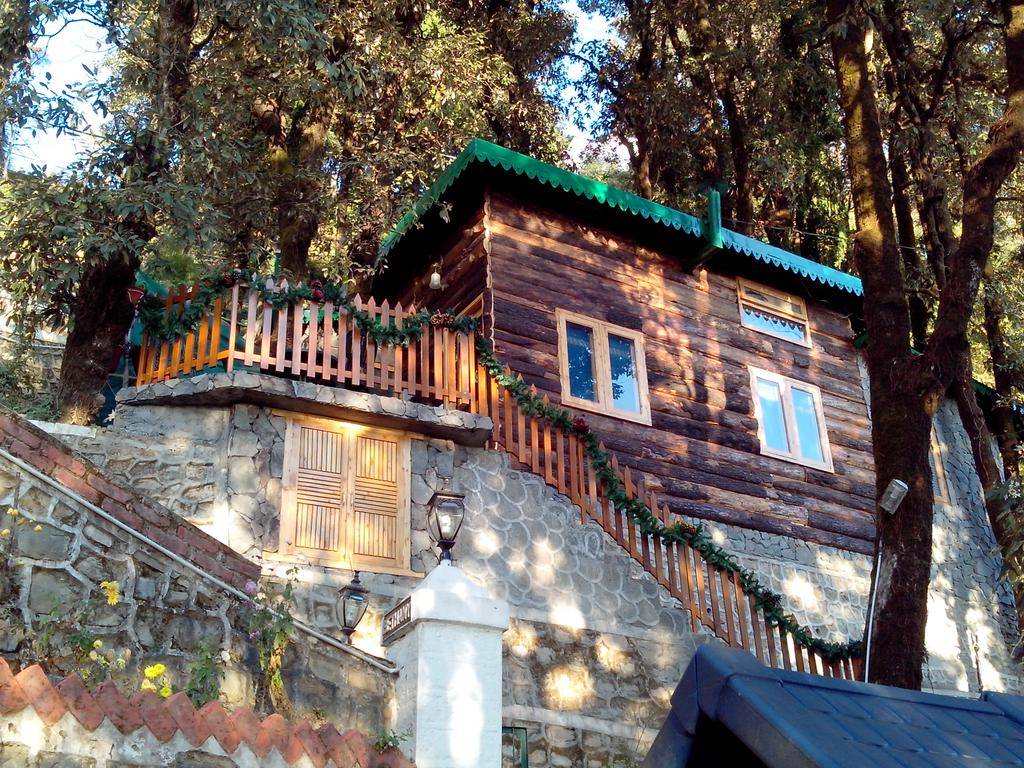 2.Hideout
It is a farm near Pune that emphasizes wellness and health. Run by Sangeeta and Hemant, they follow a "healthy diet regimen and do not serve milk, milk products, tea, coffee, sugar, wheat or any processed foods".
Guests are requested not to carry chocolates, sweets, junk food (packed or bottled food). They grow organic rice, millet-flour, mangoes, starfruit, pickles,Seasonal fruits and other vegetables. Accommodation are mud houses, an eco cottage and a brick house. All options have standard bath and toilet facilities available. They encourage guests to book long stays with us to truly detox, unwind, and refresh themselves.
Sustainability is part of the Hideout Lifestyle from homegrown food to their low impact accommodation. It is a perfect place to reconnect with yourself and the environment.
To know more-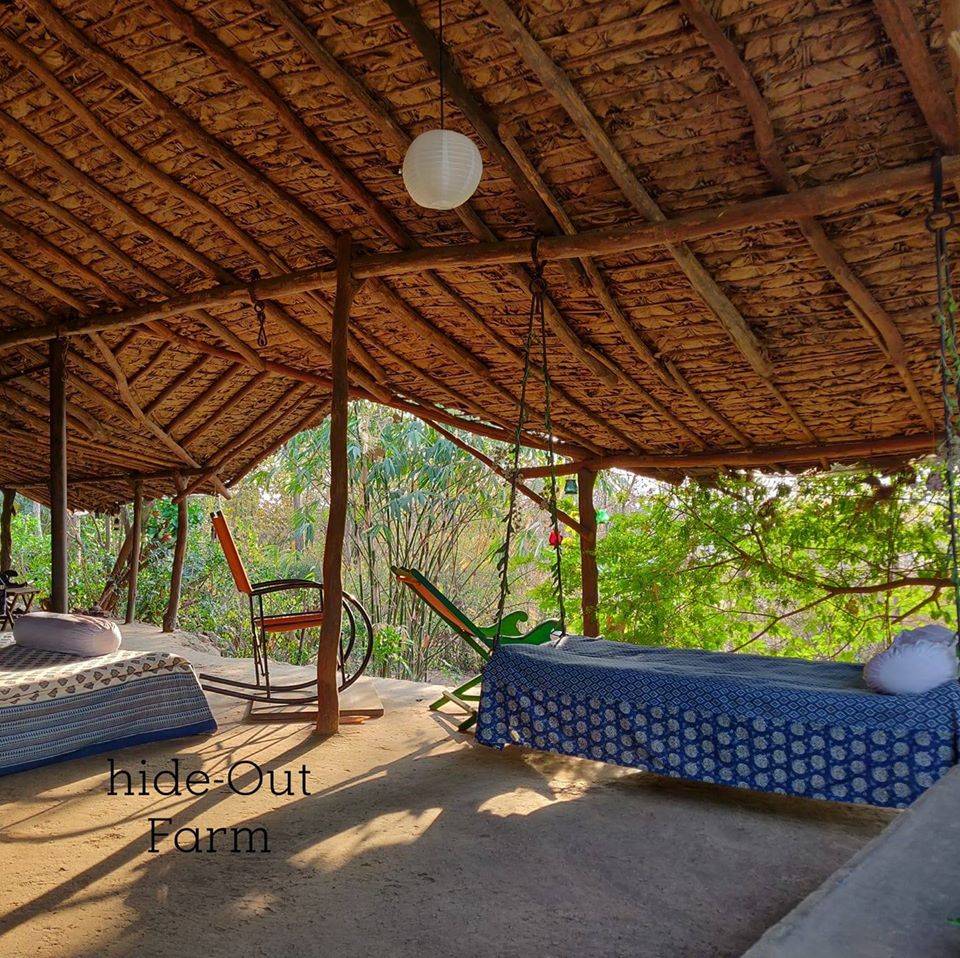 3. The Goat Village
The Goat Village is run by the Green People. The Green People are a community working towards Eco-Tourism, Agro-Tourism and Rural-Tourism. They promote sustainable development while being mindful towards the local people and the environment.
The Goat Village has several locations in Uttrakhand. Travellers can choose from 8 different Goat Villages to stay at. They have a pay as you like system where guests can decide what they want to pay. They also have volunteer programs. You can find out more about each Goat Village at their website.
To know more-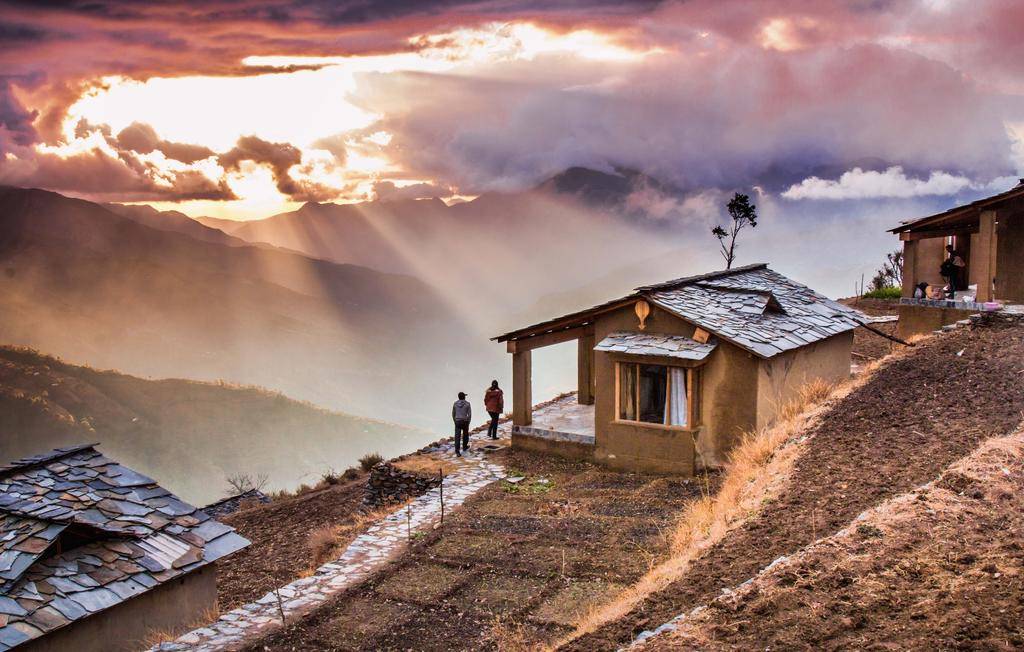 4. The Tribe Goa
The Tribe Goa is a true project of creative and sustainable in South Goa. Emphasizing eco design and sustainable innovation. They are committed to protecting the environment. They upcycle waste, harvest water and grow local food.
The Tribe Goa encourages creativity and music. Their food is "Fresh, wholesome and deliciously playful home-cooked food". They put great importance on the quality and the story of their ingredients, either picking them from the jungle or sourcing them from local and tribal producers. Guests sleep under the moon, where they can choose from private huts or dorm beds.

To know more-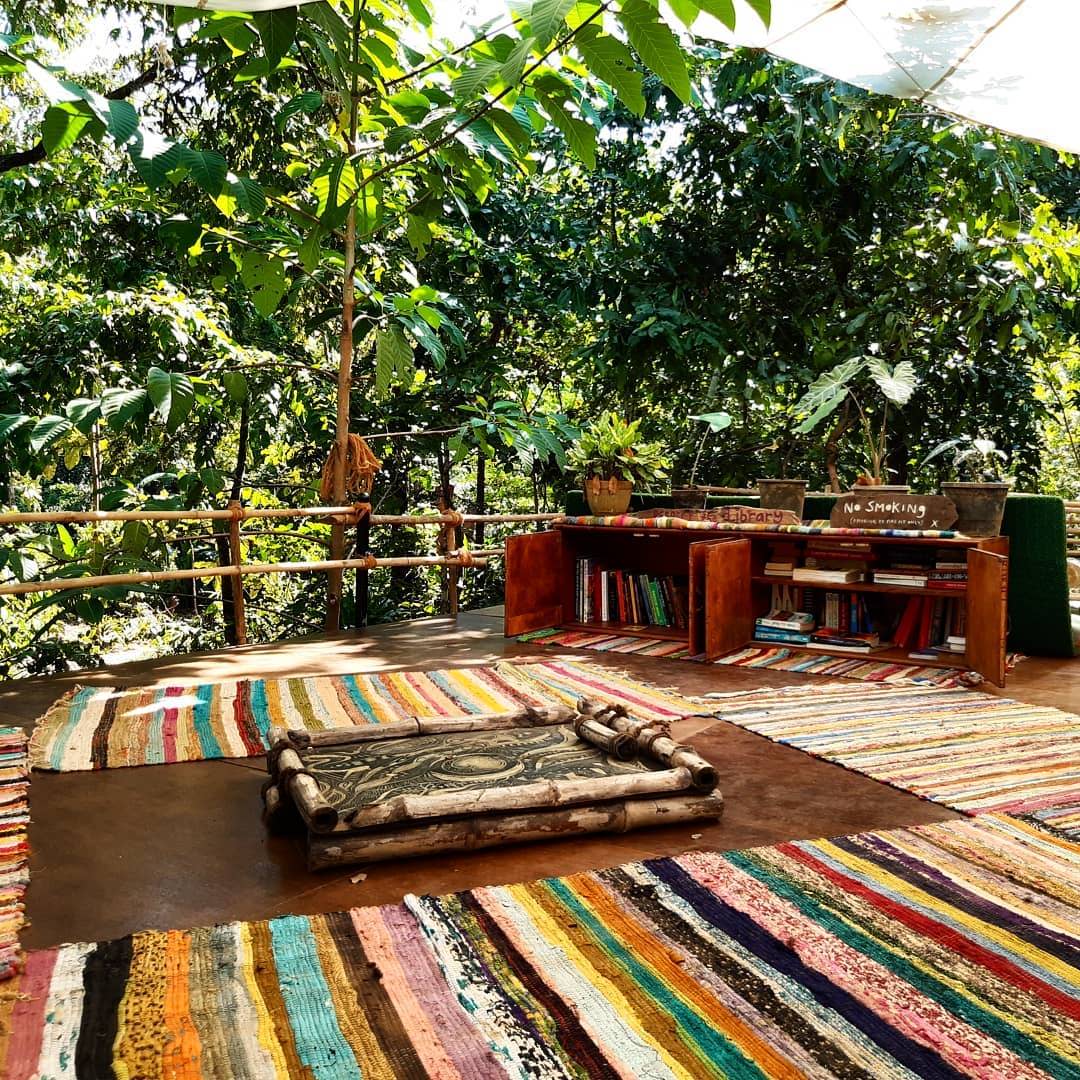 Do you have your own recommendations for an eco-friendly B&B that you've visited? Did we miss your favourite? Comment below to let us know!
Sources:

https://www.lavillabethany.com/about.html
http://www.thegoatvillage.com/
https://hideout.co.in/about-us/
https://thetribegoa.com/